I had a pretty strange mixture of ingredients on hand for dinner tonight, including a few things that I'm not really used to having (cabbage and lime, anyone?) and so didn't have something in my arsenal of go-to dishes for them. On top of that, I didn't really feel like putting a WHOLE lot of effort into dinner tonight. As per usual on Friday night.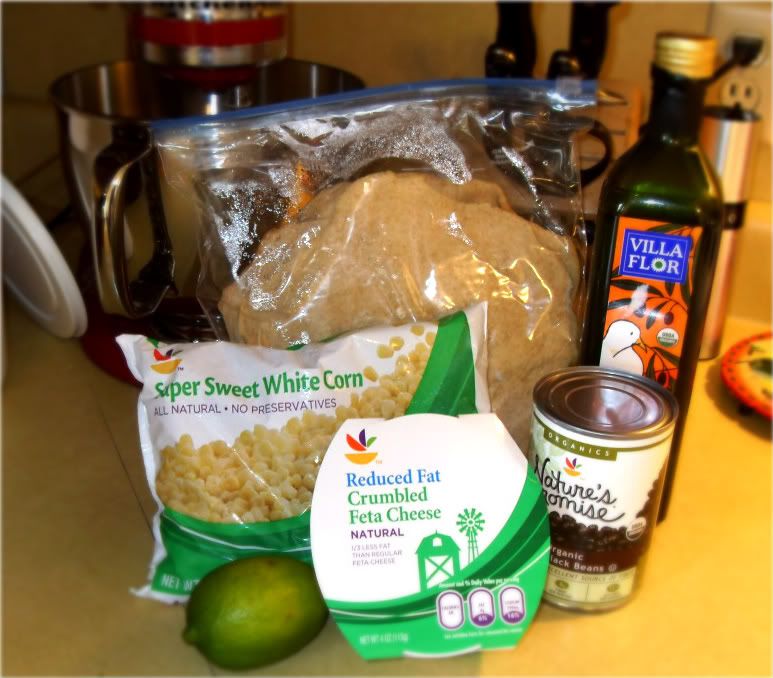 (I wasn't really sure where I was going...so when I ended up using other ingredients AFTER I took the before picture...)
Z says my best dinners are usually things that I throw together (he's so supportive). I tell him my recipe is "a little bit of this" (shakes hand like shaking spices into a pan) and "a little bit of that" (repeat). Sooo...this is what came out of my pantry and my slap-dash haute-cuisine cooking method. I'm calling it "Fancy Tacos."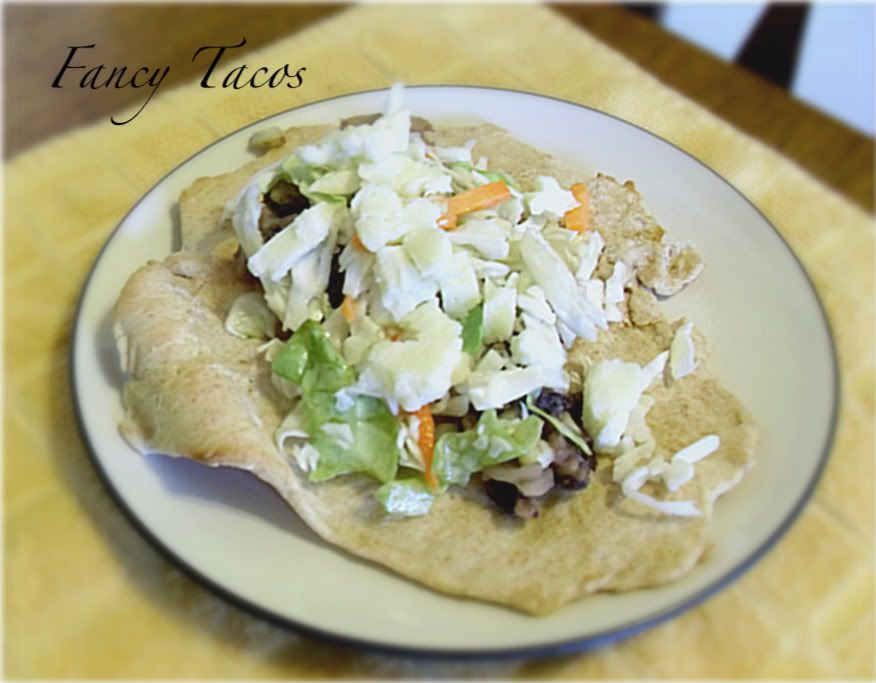 The full "recipe" is at the bottom of the post, but first my critique: I'm really impressed with these and will definitely make them again! The lime flavor really came through and the cabbage was nice and crisp set against the creamy bean mixture. It would also definitely be easy to adjust to personal tastes. For example, I really like the smokiness of cumin but someone else could use chili powder or even jalapenos for some kick. The lime also makes this special enough that it could be dressed up for a fancy night in!
The pita bread that I used is a recipe from this blog. I've made it a few times and it NEVER puffs for me in the oven, but I'm ok with it. After microwaving the "flat bread" for a minute or so, it turns into a fantastically chewy, thick tortilla. Think: Taco Bell gordita...only 1000% better and better for you. If you don't have the time to put into homemade pitas, though, you could definitely just use tortillas.
So here's the "recipe":
Fancy Tacos
1 15 oz can of black beans
½ large onion
1 clove of garlic, minced
1 cup frozen sweet corn
1 lime
cumin, salt and pepper to taste
stock of choice
*some* cabbage, cut into ribbons
drizzle of olive oil
*some* mild cheddar cheese
homemade pita flat bread (or tortillas)
1. Dice onion into pretty fine pieces. Sautee with garlic in a drizzle of olive oil over medium heat.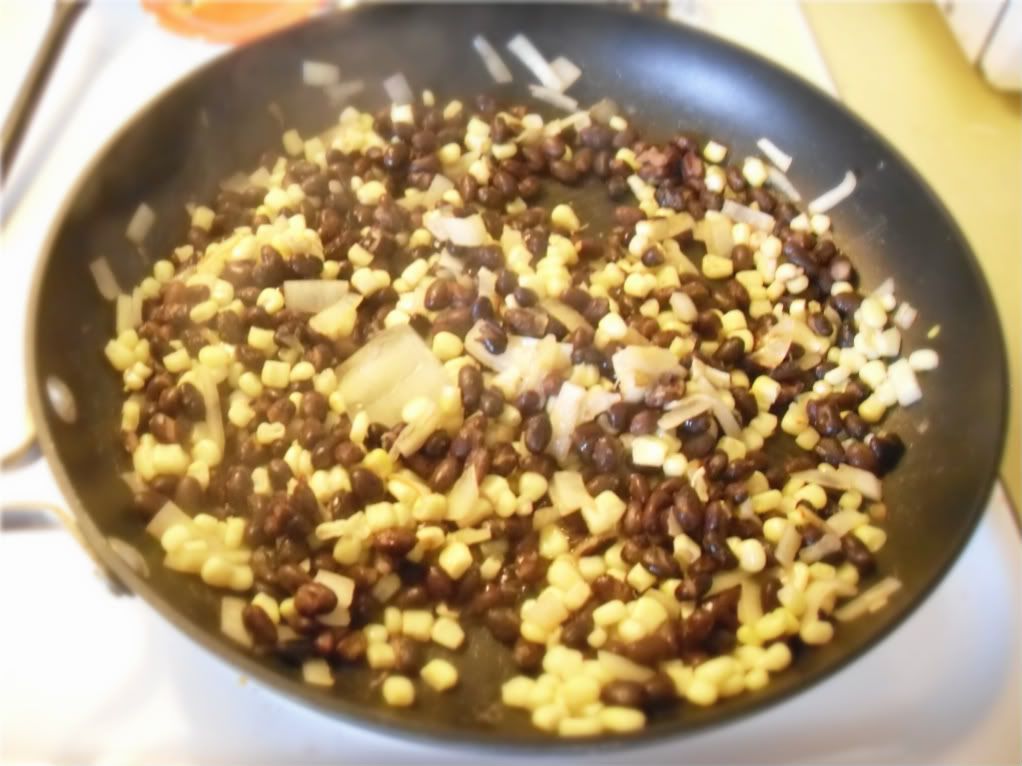 2. Once garlic becomes fragrant (LOVE the way garlic and onion makes my kitchen smell) add beans, corn, and spices. Drizzle with the juice of half the lime. Stir and let it all heat through.
3. Meanwhile, drizzle the cabbage with the olive oil and remaining lime juice. Toss to coat.
4. Once bean mixture has heated through, add *some* stock of your choice and mash the beans to desired consistency. They should make a thick paste with chunks of corn and onion peeking out.
5. Spread beans on a flat bread/tortilla. Top with cabbage and cheese.
If you try this out, let me know how it goes! Also, tell me about any tweaks you make to make it tastier!